Economics External Advisory Board
Main Content
Economics External Advisory Board
The Economics External Advisory Board launched in fall 2020 with eleven SIU alumni from both the undergraduate and graduate programs. Members represent a diverse group of experiences and have pursued successful careers in academia, banking, business consulting and forecasting, education, and law among others. They provide great examples showcasing the versatility of an Economics degree. Several hail from Illinois but others live outside the U.S. bringing global perspectives to the Economics programs.
The Board meets once a semester, making suggestions for student recruitment, the economics curriculum, student services outside the classroom, and success after SIU. Members also volunteer their time and expertise at student events, including offering advice to those soon embarking on their own careers.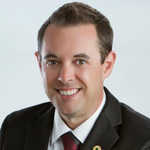 Shane Carsrud
Assistant Market Executive
Banterra Bank

Shane Carsrud is the Assistant Market Executive for Banterra Bank and has been with Banterra since 2015. He is responsible for the development and growth of retail and commercial banking relationships in southern Illinois and western Kentucky. Shane is passionate about continuous career development and launched a career development program for Banterra Bank associates in 2018. He has been in the banking industry since 1999, beginning his career with First National Bank and Trust in Carbondale and later Old National Bank. An active member of the community, Shane is a board member and past chairman of the Carbondale Chamber of Commerce, member of The Rotary Club of Carbondale-Breakfast, Board of Finance chair at Our Savior Lutheran Church in Carbondale, treasurer of Carbondale Tourism, board member of Carbondale's City Loan and Grant Review Board, SIU SBDC & PTAC advisory board member, and Great Carbondale Pumpkin Race steering committee member. A proud Terrier and Saluki, Shane attended Carbondale Community High School and Southern Illinois University at Carbondale, earning a degree in Economics in 2001. Shane attended Webster University in Saint Louis, where he earned a Master of Business Administration degree. He is an Omega-certified lender and a past member, mentor, and graduate of multiple leadership development programs in banking. Shane and his wife, Jessica, have two children, Lillian and Mitchell. Lillian runs track and cross country and is a Scout. Mitchell plays piano and soccer and is also a Scout. Jessica is a School Teacher at Giant City School. Shane and his family enjoy exploring, and spend their leisure time hiking, biking, running, paddle boarding, and camping.
---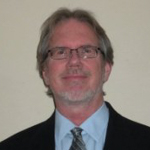 Peter Crockett
Vice President and Actuary (Retired)
Combined Insurance Co. of America
Elgin, Illinois

Peter is from Elgin, Illinois and graduated with an MS in Economics from SIU in 1980. Later that year he was hired as an entry level actuary at Combined Insurance Company of America in Chicago, where he stayed until his retirement in 2018. His duties involved pricing, product development, financial reporting, and experience analysis. Managing was another major role, and at the peak he had six direct reports (and nine indirects). His title at retirement was Vice President and Actuary. In 1996, he achieved the designation of Fellow in the Society of Actuaries (FSA). He has three grown children (dietitian, data scientist, and computer programmer) and four grandchildren. Peter and his wife of 40 years (she was also an Econ major at SIU) still reside in Elgin.
---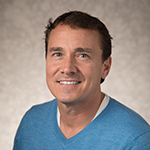 Dan Giedeman
Professor of Economics
Grand Valley State University
Allendale, Michigan

Daniel Giedeman is a Professor of Economics in the Seidman College of Business at Grand Valley State University. Professor Giedeman studied economics and history as an undergraduate at Southern Illinois University. He also earned a master's degree in economics at SIU before earning his Ph.D. in economics from Washington University in St. Louis in 2001. He is a member of several economic organizations including the American Economic Association and is currently the co-editor of the academic journal Essays in Economic & Business History.
Professor Giedeman is the author of more than twenty-five published research articles on subjects including financial development, the determinants of long-run economic growth, economic inequality, and economic history. He also has an interest in comparing the economic systems of different nations and has been a visiting professor at the University of Konstanz and at the Duale Hochschule Baden-Württemberg in Germany.
---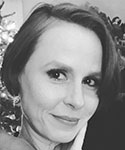 Christina Houseworth
Principal and Senior Economist
Economic Consulting Group
Geneva, New York

Christina Houseworth is an Associate Professor of Economics at Hobart and William Smith Colleges and the Principal of Economic Consulting Group. Her B.A. in Economics was completed in 2001 from Southern Illinois University in Carbondale. She earned her M.A. in Economics from the University of Illinois at Chicago in 2003 and received a Ph.D. in Economics from the same institution in 2007. During her time in graduate school at the University of Illinois at Chicago, she taught numerous courses both at the University of Illinois at Chicago and at Loyola University. Dr. Houseworth was also an adjunct Assistant Professor at Columbia University in 2011. Prior to joining Hobart and William Smith Colleges in 2012, she worked as a professional consultant at Litigation Analytics, Inc. for five years, where she managed the New York office.
Dr. Houseworth's research primarily focuses on issues related to marriage, wages and employment, immigration, and the military. She has published in

 

Armed Forces and Society, the

 

Journal of Economic Inequality, the

 

Journal of Economic and Social Measurement,

 

Labour,

 

Review of Labour Economics

 

and

 

Industrial Relations,

 

Research in Social Stratification and Mobility, and

 

Review of Economics of the Household.
---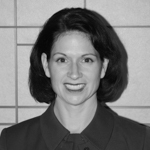 Lane Hudgins
Editor
The Forecast – A Newsletter of the National Association of Forensic Economics
Carbondale, Illinois

After completing her Ph.D. in economics at Southern Illinois University Carbondale in 2003, Lane remained in the Carbondale area and began a small forensic economic consultancy specializing in the calculation of economic damages for litigation. In her work as a forensic economist she has served as Midwest Vice-President for the National Association of Forensic Economics and as an At-Large Board Member for the American Association of Economic and Financial Experts. Lane has also served as a special editor for the

 

Journal of Legal Economics,

 

reviewer for the

 

Journal of Forensic Economics, and currently serves as editor of

 

The Forecast – A Newsletter of the National Association of Forensic Economics. Lane also regularly presents and serves as a discussant at professional conferences and meetings.
Originally from western Canada, Lane completed a Bachelor of Commerce degree with a specialization in finance from the University of British Columbia (1991) and has found this background invaluable in her work as a consulting economist. Based on this experience she feels the recent inclusion of Economics in the SIUC College of Business and Analytics will offer substantial benefits to its students.
Owing to the great opportunities she had and the wonderful friendships she made as an SIUC student, Lane is strong supporter of all things SIU. She has been a long time member of the WSIU Friends Board and Friends of McLeod Summer Playhouse and is a past president of both of these boards. Lane and her husband Joe and their three (mostly grown) boys have spent many hot summers looking forward to southern Illinois' beautiful fall weather and tailgating with family and friends at SIU football games. She is excited about being part of the Economics External Advisory Board and looks forward to assisting the Economics program and the university as it moves forward.
---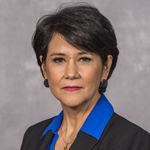 Reina Irene Mejia Chacón
Executive Vice President
Inter-American Development Bank
Honduras, Nicaragua

Reina Irene Mejia Chacón is the Executive Vice President of the Inter-American Development Bank. Prior to joining the IDB, she spent nearly 25 years at Citibank Honduras, serving as CEO and Corporate and Investment Bank Head since 2013. She also served as President of the Boards of Citi Crédito and Citi Inmobiliaria, and as Secretary of the Board of Banco de Honduras, since 2014. In 2017, she became Secretary of the Board of Grupo Financiero Citibank Costa Rica.
Among several roles prior to her appointment as CEO, Ms. Mejía served as Institutional Clients Group Director for Honduras and Nicaragua as well as Corporate Business and Public Sector Head. During her tenure at Citibank, she was a central actor in all major corporate transactions, supporting all clients. Ms. Mejía also served as President of the Honduran American Chamber of Commerce and Vice President of the Association of American Chambers of Commerce in Latin America and the Caribbean (AACCLA) in the years before joining the IDB. Among positions in her early career, she was General Manager of FUNDES Honduras, a consultancy firm specializing in the development of MSMEs.
In addition, Ms. Mejía has held Board positions or senior roles at several other financial and educational institutions in Honduras and has been active in a range of women's business-leadership initiatives. She also founded and worked for more than a decade as treasurer of the Honduras chapter of Operation Smile, which has helped more than 5,000 children by providing surgeries to correct cleft lip and palate.

Strategy and Business magazine named Ms. Mejía one of the most influential women in the region in 2017, 2018 and 2019, as did Forbes Central America in 2018.
She holds a bachelor's degree in economics and an MBA from Southern Illinois University.
---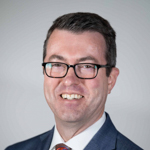 Chad Moutray
Chief Economist
National Association of Manufacturers

Chad Moutray is chief economist for the National Association of Manufacturers (NAM), where he serves as the NAM's economic forecaster and spokesperson on economic issues. He frequently comments on current economic conditions for manufacturers through professional presentations and media interviews and has appeared on various new outlets, including CNBC. In addition, he is the director of the Center for Manufacturing Research at the Manufacturing Institute, the social impact arm of the NAM, where he leads efforts to produce thought leadership, data and analysis of relevance to business leaders in the sector.
Prior to joining the NAM, Dr. Moutray was the chief economist and director of economic research for the Office of Advocacy at the U.S. Small Business Administration (SBA) from 2002 to 2010. In that role, he was responsible for researching the importance of entrepreneurship to the U.S. economy and highlighting various issues of importance to small business owners, policymakers and academics. In addition to discussing economic and policy trends, his personal research focused on the importance of educational attainment to both self-employment and economic growth.
Prior to working at the SBA, Mr. Moutray was the dean of the School of Business Administration at Robert Morris College in Chicago, Illinois (now Robert Morris University of Illinois). Under his leadership, the business school had rapid growth, both adding new programs and new campuses. He began the development of an M.B.A. program that began accepting students after his departure and created a business institute for students to work with local businesses on classroom projects and internships.
---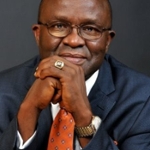 Sam Nwosu
Management Consultant and Chief Executive Officer
Secured Records Management Solutions Ltd.

Sam Nwosu is a Management Consultant and Chief Executive Officer of Secured Records Management Solutions Ltd. Until February 29, 2016, Sam was the Country Director for Nokia Nigeria, where he chaired the activities of the Country Management Council, focusing on the strategic relationships with executives of existing customers and outreach to new customers. Sam was credited for the successful turnaround campaign of Etisalat Nigeria Account, which paved the way for impressive growth for Nokia. He joined Nokia in 2011, following the acquisition of Motorola by Nokia. Prior to joining Nokia, Sam worked for Motorola as a Senior Account Director and with Starcomms Plc as the Director for Sales and Customer Operations. His previous experience was with AT&T in the USA for 16 years. Sam has held several senior level positions in business development and strategic planning, market analytics and planning, sales operations, organizational and management consultancy, financial planning and analysis, government relations, and contract management and negotiations. He became the leader of Nokia Nigeria in 2011. Sam holds a Bachelor of Science (B.S.) in Finance and Economics (1984), Master of Science (M.S.) in Economics (1986), both from SIU, and Doctor of Philosophy (Ph.D.) in Electronic Business from Capella University (2005). He also completed an Executive Accelerated Development Program at the London Business School and served as a Member of Board of Digital Bridge Institute (DBI), a Subsidiary of Nigerian Communications Commission (NCC). Sam is married with four children.
---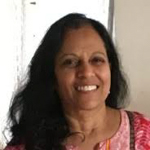 Kavitha Sitaram
American Swedish Institute
Minneapolis, Minnesota

Kavitha Sitaram graduated with a master's degree in Economics from SIU in 1986. She is now semi-retired and was working at the American Swedish Institute in Minneapolis, MN. After graduating from SIU, she worked in economic research and with large healthcare, telecommunications, and family income datasets for seven years. More specifically, this work involved analyzing hospital closures in rural areas, communication between area codes in the US, and the income dynamics of Latino and White families in the US. After her tenure in economic research, she raised a family and became interested in education. Seeing that K-12 school curricula lacked global input, she started organizing programs in global and career education for secondary school students. This work involved combining information from international trade, 21st century career demands, and world geography to help high school students succeed after school. She focused on bringing information on non-Western rising economies and the necessities for life and careers for students to navigate themselves in the current workforce and global society. This information evolved into a Global Competence Certificate program, a career forum, courses, and academic events in the K-12 setting. She currently also volunteers with educational and political organizations.
---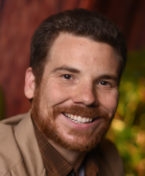 Matthew Taitt
Director of Admissions
Washington University School of Medicine
St. Louis, Missouri

Matthew Taitt is the Director of Admissions at the Washington University School of Medicine in St. Louis, Missouri. Matthew oversees recruitment, application data and interviews for all MD applicants. Prior to joining Wash U, he served as Assistant Director of Operations at Saint Louis University from 2014 to 2018 where he was the system administrator for the school's Salesforce organization. Matthew began his career in higher education at Southern Illinois University where he was the Assistant Director of Admissions from 2012 to 2014, holding prior positions in CRM management and recruitment.
Matthew earned a B.A. degree in Economics from SIU in 2003. Upon graduation, he worked in the tourism industry teaching SCUBA diving until he returned to Carbondale in 2005. Matthew completed his MPA at SIU in 2011.
---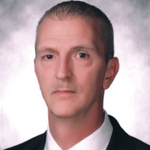 Scott Walker
Attorney
Barton Walker, LLC
Marion, Illinois

Scott Walker is a long time resident of Marion, Illinois, a proud husband, father, and grandfather, who enjoys boating, golf, auto repair, barbequing, and spending as much time as possible with his grandchildren. Attorney Walker has long been honored to serve his nation and community and continues to apply his principles and values to his law practice and his daily life. He has also proudly developed extensive community and veteran relationships through organizations such as Chambers of Commerce, Elks, YMCA, and the VFW.
Scott is a Marine, Solider, mechanic, supervisor, and manager with decades of experience managing multimillion-dollar budgets and large numbers of personnel, Marines, and Soldiers. His record of leadership and high value performance includes the maintenance, mining, manufacturing, military, and resort industries. He is a decorated combat veteran of the United States Marine Corps and the Illinois Army National Guard. He served two combat tours – his first as a young Marine during Operation Desert Shield/Storm, and his second as a National Guard soldier during Operation Enduring Freedom. His extraordinary support during OEF was recognized by TACOM/LCMC.
In 2011, Scott earned his bachelor's degree in Political Science with a minor in Economics from Southern Illinois University through the University Honors Program. He then went on to earn his Juris Doctorate from the SIU School of Law in 2016. After earning his Juris Doctorate, Attorney Walker honed his litigation & mediation skills as a legal clerk, paralegal, and attorney with a nationally recognized law firm, in Marion, Illinois. He also worked with major nationwide litigation counsel in the field of Qui Tam – "Whistleblower" law, and coordinated with other nationwide counsel on the 3M Earplug litigation, protecting the rights of his fellow soldiers and veterans when it was discovered that 3M was alleged to have sold defective earplugs to the Department of Defense.
Scott is admitted to practice law in Illinois and in the federal court for the Southern District of Illinois and brings his diverse background of personal and professional experience to his practice of law. He focuses his practice on corporation & business formation, contract development and litigation, compliance monitoring and litigation, municipal law, anti-trust law, national False Claims Act "Qui Tam" litigation – national mass tort litigation, agri-business, trust and estates, real estate transactions and litigation, wrongful death, and personal injury. He now operates his own law firm, Barton Walker, LLC, founded with his partner and fellow SIU School of Law Alum William Barton, which operates law offices in St. Louis metro-east and the SIUC research park in Carbondale, Illinois. Scott continues his record of service through Barton Walker, LLC, which proudly accepts roles with national charities, such as in-house counsel for This Able Veteran. Scott Walker is honored to continue this record by proudly serving on the SIUC Economics External Advisory Board.