Finance External Advisory Board
Main Content
The Southern Illinois University Finance External Advisory Board (EAB) was created in the summer of 2005 when Dr. Hussein Elsaid, Chair of the Finance Department, recruited ten members, consisting of business and/or civic leaders, to form the new board. Mr. Brien Leahy, Senior Vice President of Retail Branch Banking at MB Financial Bank in Chicago, Illinois, was nominated to serve as President at the Board's inaugural meeting in September 2005. Mr. Drew Stoker, Manager, International Contracts, Boeing Defense, Space & Security in St. Louis, Missouri, was elected Vice Chair.
The Board meets twice a year, once in the spring and once in the fall. Meetings are held on the Southern Illinois University Carbondale campus. The Board serves as an advisory body to the faculty of the Finance Program on various activities of the School, its mission, and academic programs. Board members help identify opportunities for student and faculty development (e.g. internships, externships, traineeships, applied research, etc.) as well as assists in bringing business executives into closer contact with students and faculty.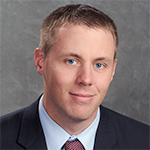 Matt Arnold
Equality Analyst
Edward Jones
St. Louis, Missouri

Matt Arnold is an equity analyst in the Research department, where he is responsible for coverage of stocks in the industrial and materials sectors. He has been featured in: The Wall Street Journal, Forbes, Barrons, Bloomberg, The New York Times and the Chicago Tribune. In addition, he has appeared on CNBC, Bloomberg Television, BNN and National Public Radio. Arnold began his career with Edward Jones in 2000 in the Equity Sales Service department and has been with the Research department since 2004. Arnold graduated from Southern Illinois University in 2000 with a bachelor's degree in finance and a minor in accounting. He earned the Chartered Financial Analyst (CFA) designation in 2003 and is a member of the CFA Institute and the CFA Society of St. Louis.
---

Barbara Blacklock
Managing Director
Wells Fargo Advisors
Carbondale, Illinois

---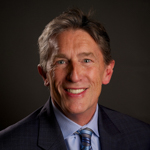 George H. Cook, Jr.
Vice President of Finance and Chief Financial Officer
MacLean-Fogg Company
Mundelein, Illinois

George Cook has served as the Vice President of Finance and CFO of the MacLean-Fogg Company since 1994. MacLean-Fogg is a private company invested in two businesses: automotive components and apparatus for the electric power industry. The company operates over 30 manufacturing facilities with worldwide sales of over $1 billion. Prior to his joining MacLean-Fogg, he served as Senior Vice President and Chief Financial Officer of Boulevard Bancorp, Inc. from 1989 to 1994. From 1985 through 1989, Mr. Cook served as Vice President, Finance and Chief Financial Officer of CR Industries. Mr. Cook is the former chair of the finance committee and audit committee of Condell Hospital, is the past president of the Chicago Chapter of Financial Executives International and has served on numerous boards of directors. Mr. Cook graduated from Southern Illinois University in 1973 with Bachelors of Science degrees in Finance and Accounting. He became a Certified Public Accountant in 1974. In 1979 he received an MBA from Northern Illinois University and a Masters of Science in Taxation (MST) from the same institution in 2003.
---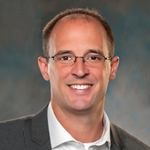 Mark Ford
Vice President
First Tennessee Bank
Nashville, Tennessee

Mark Ford, Vice President at First Tennessee Bank, is a commercial banking professional advising individuals and businesses within the Nashville music community since 2006, as well as other industry segments of sports and entertainment. Mark was born and raised in Southern Illinois with a family passion of owning and racing stock cars, so Mark followed that passion to Charlotte, North Carolina in 2007 to provide specialized banking services to NASCAR teams and drivers. After four successful years in Charlotte, Mark returned to Nashville, Tennessee in 2011 with a renewed focus on providing banking services to the music community, later joining First Tennessee Bank in August 2016 to help launch the Music Industry Group specialty line of business. He received a Bachelor of Science in Finance from Southern Illinois University Carbondale (2002) and a Master of Science in Finance and Economics from Southern Illinois University Edwardsville (2004). His community involvement includes: Member and Volunteer, Southern Illinois University Alumni Association; Member, Association of Independent Music Publishers; Board Member and Volunteer with multiple Church and community organizations.
---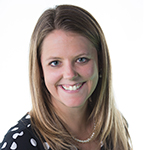 Darla Krause
HR Program Manager
Wintrust Financial
Chicago, Illinois

Darla Krause is an HR Program Manager at Wintrust Financial in Chicago IL. She is responsible for implementing HR programs, managing HR processes for acquisitions, and also manages the rotational training and internship programs. Prior to joining Wintrust she worked at MB Financial Bank, where she completed a management training program and held various retail banking positions including Branch Manager and Retail Training Manager for over 100 locations. Darla also serves as the Chief Operating Officer for Zambia Tomorrow Inc., a non-profit organization that supports an elementary school and boarding facility, located in the remote village of Macha, Zambia, Africa. Darla graduated from SIU with a Bachelor's degree in Finance in 2002 and continued her education by earning an MBA from SIU in 2003.
---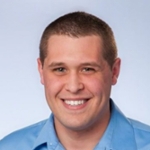 Randy Lane
Manager, Derivative Program Calculations
NISA Investment Advisors, LLC
St. Louis, Missouri

Randy is a Manager of Derivative Program Calculations at NISA Investment Advisors, LLC located in Saint Louis, Missouri. Randy provides general support for client engagements, portfolio analysis and other projects. He also provides support for NISA's Hedge Portfolio Management Team which is charged with calculating hedge targets for completion mandates and other synthetic overlay programs, as well as the team responsible for technology-focused projects that support the Client Services Group. 
Randy joined NISA's Client Services Group in 2011. He earned a BS in Finance from Southern Illinois University – Carbondale.
---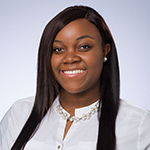 Courtney Lucas
Senior Analyst, Client Services
NISA Investment Advisors, LLC
St. Louis, Missouri

Courtney is a Senior Analyst at NISA Investment Advisors, LLC located in Saint Louis, Missouri. She is a member of the Client Services team that provides general support to the Client Services Group in the areas of report preparation, portfolio analysis, and other projects. She joined NISA's Client Services Group in 2017. Courtney earned a BS in Finance and Minor in Accounting and an MBA in Data Analytics from Southern Illinois University – Carbondale.
---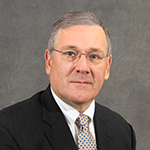 Allen Schmale
Chief Credit Officer
United Community Bank
Chatham, Illinois

Allen Schmale is the Chief Credit Officer at United Community Bank, located in Chatham, Illinois. He has previously held positions as Executive Vice President/Chief Lending Offer at Independent Bankers Bank (Springfield, Illinois), Bank President-Southwestern Illinois at Old National Bank, N.A. (O'Fallon, Illinois), President-Southwestern Illinois Region at US Bank, N.A. (Fairview Heights/Edwardsville, Illinois), and Commercial Hub President/St. Clair County at Firstar Bank, N.A. (Fairview Heights, Illinois). He has held the positions of Credit Analyst, Commercial Banker, and Vice President/Commercial Banking at various Mercantile Bank of St. Louis, N.A. locations in Illinois and Missouri. Allen received his B.S. in Finance with a minor in Economics from SIU in 1985 and his M.B.A. from SIUE in 1989.
---

Jeffrey J. Speith
Market Executive
Banterra Bank
Carbondale, Illinois

Jeffrey J. Speith serves as the Market Executive for Banterra Bank. He oversees thirteen offices from Mt. Vernon, Illinois to Paducah, Kentucky. He has been with Banterra Bank since 2015. Jeff is active on the boards of This Able Veteran, Kiwanis of Carbondale, SIH Foundation, SIU Finance Committee and the JALC Foundation, and is active with local area Chambers and civic organizations in Jackson, Williamson, and Jefferson Counties in Southern Illinois. Jeff earned his bachelor's degree in management from SIU in 1993 and his M.B.A. from SIU in 1997. He also holds degrees from the BAI Graduate School of Retail Banking at the University of Wisconsin and the Kelley School of Business graduate programs at Indiana University.
---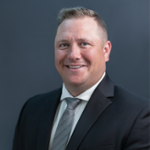 Brett Stehl, CFA, CAIA
Institutional Consultant
Goelzer Investment Management

Brett serves as an institutional Consultant for institutional and non-profit clients. His current experience includes managing clients that range in size from $1 to $200 million of assets. Prior to working at Goelzer Investment Management, Brett worked at Creative Planning, Benjamin F. Edwards, Hammond Associates, and Summit Strategies conducting investment manager research and working as an Institutional Investment Advisor. Most recently at Benjamin F. Edwards, Brett was responsible for selecting and creating the firm's model portfolios for the field of financial advisors.
Brett earned his bachelor's degree in Finance with a minor in Accounting from Southern Illinois University - Carbondale in 2007. He is also a Chartered Financial Analyst and Chartered Alternative Investment Analyst.
---

Drew Stoker
Group Manager (Retired)
The Boeing Company

Drew Stoker, before his retirement, was a Contracts & Pricing Manager in International Contracts & Finance in Boeing's Defense, Space & Security (BDS) business unit. He provided contract development and negotiation support to BDS businesses pursuing contract awards with international customers for military aircraft and security programs. Drew's career also included significant contracting experience with U.S. Government procurements of Boeing's military aircraft programs. He graduated from Southern Illinois University Carbondale with a B.S. in Finance. Drew then entered the U.S. Navy for eight years where he was a Naval Aviator. Following the Navy, he went to work for McDonnell Douglas in St. Louis, Missouri in 1982 which merged with The Boeing Company in 1997. Drew is active as a Boy Scouts of America volunteer leader where he assists Scouts advance from Life-to-Eagle rank and organizes and plans Boy Scout High Adventure trips. Drew is a mentor in the SIU College of Business Mentoring Program and is the college's representative to the SIU Alumni Association.
---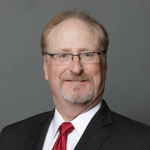 Rod Talbot
President
Talbot Asset Management
Winter Garden, Florida

Rod Talbot is President of Talbot Asset Management in Winter Garden, Florida.  His firm is affiliated with Raymond James Financial Services.  Rod has over 36 years in the investment business managing assets for clients worldwide.  He received his BS in Finance in 1979.  While at SIU, he was President of Tau Kappa Epsilon fraternity and received the SIU Greek of the Year and the International Top Teke of the Year in 1979.  He was also awarded Tau Kappa Epsilon Alumnus of the year in 2005.  He currently serves as International President of Tau Kappa Epsilon.  He was appointed by the Governor of Florida to the Board of Trustees of the West Orange Health Care District which oversees almost 200 million dollars of healthcare assets in Orlando.  He is past president and very active in his Rotary club.  He was recently named to the Committee of 101 by the West Orange Chamber of Commerce as one of the 101 most influential people on the west side of Orlando.
---
George Taylor
Digital Lending Sales & Service Executive
Bank of America
Charlotte, North Carolina

George Taylor is a Digital Lending Sales & Service Executive of Bank of America Card Services in Charlotte, North Carolina. He is responsible for digital sales and servicing across Home Loans, Auto Loans, and Small Business Financing, as well as the overall Small Business experience. George joined Bank of America in 2002 and has held a variety of roles in Card Services, Merchant Services, and the ATM Channel focusing on business planning, product management, and pricing. In 2007, he was recognized with the Bank of America Award of Excellence awarded annually to the top 1% of associates. Prior to joining Bank of America, George developed a diverse background serving in various finance and accounting roles across multiple industries, including manufacturing, healthcare, and public accounting. He graduated from SIU with a B.S. in Finance and earned his M.B.S. from the Babcock Graduate School of Management at Wake Forest University. He is Six Sigma Greenbelt certified. George is an active participant with the Team Bank of America organization volunteering for the Tax Assistance Program and Second Harvest Food Bank.
---
Matt Wadiak
Financial Advisor
Edward Jones
Marion, Illinois

Matt Wadiak is financial advisor with Edward Jones in Marion, Illinois. He began his career with Edward Jones in 2001. He is a limited partner with the firm and also currently serves as the recruiting leader for the southern Illinois region. He is a Certified Financial Planner( CFP®) AAMS® designation as well. He serves on the Marion Memorial Health Foundation Board of Directors. He has undergraduate degrees and an MBA from Southern Illinois University and currently resides in the Carbondale area.
---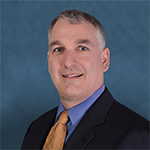 Troy Ward
Managing Director and Portfolio Manager
Ares Management
Los Angeles, California

Troy Ward is a Managing Director and Portfolio Manager focusing on publicly traded equities for Ares Management, a $100bln alternative asset manager headquartered in Los Angeles. Prior to joining Ares he was a Managing Director at Keefe Bruyette & Woods and Stifel Financial where he was a Senior Equity Analyst with a focus on specialty finance. He graduated from SIUC with a BS in Finance in 1992, and earned his MBA at Saint Louis University in 1997.