Pontikes Center for Advanced Analytics and Artificial Intelligence
Main Content
The Pontikes Center for Advanced Analytics and Artificial Intelligence is a first of its kind. This unique virtual think tank combines big data and analytics with artificial intelligence to create optimum data impact.
The Pontikes Center brings together industry leaders and top academic researchers to develop a program that anticipates and solves industry needs using a powerful combination of big data, analytics, and artificial intelligence. The center also provides a specialized training ground and research facility for students and faculty.
The Center integrates several different industries, all of which are connected through analytics. These include: engineering, finance, health care, human resources, insurance, logistics, manufacturing and retail.
The Pontikes Center is supported by a board of advisors which includes many of the top analytics specialist in business today. The board influences the path of collaboration and instruction, ensuring that our students have the training and knowledge they need to positively transform business. Board members also interact with students, both in the classroom and online.
For more information about the Pontikes Center for Advanced Analytics and Artificial Intelligence or the new analytics courses contact the SIU College of Business and Analytics at 618|453-3328 or at info@business.siu.edu.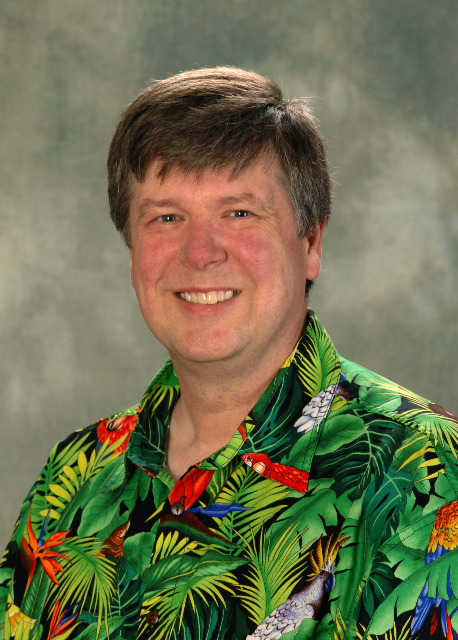 Pontikes Center Director, Jim Nelson
Jim Nelson, Ph.D., joined SIU in 2005 after more than ten years of industry experience and more than fifteen years of teaching and research experience. He earned a bachelor of science in computer science from California Polytechnic State University and worked as an "operating system pathologist" at IBM Santa Teresa Labs and then as a project manager at a California software startup. He went back to school at the University of Colorado, Boulder, and earned a master's degree and a Ph.D. in information systems.
It was at Colorado where he began his research career of conceptual modeling, cognitive science, very large databases, artificial intelligence, expert systems, and text mining. He is now considered one of the leading researchers worldwide on cognitive and behavioral issues involving conceptual modeling. Nelson specializes in field research, getting out of the office and visiting organizations of all sizes to collect real-time, real world, relevant research data.
As director of the Pontikes Center for Advanced Analytics and Artificial Intelligence he coordinates the development and implementation of analytics courses in the online M.B.A. and undergraduate business programs. He serves as the point of contact for the Pontikes Center Board of Advisors consisting of executives responsible for analytics efforts in major companies across the Midwest. He has coined the term "hunch mining" to address the area of cognitive analytics.
Nelson is an instrument rated private pilot and flies across the country visiting research sites and spreading the word about SIU and the Pontikes Center.
The Pontikes Center Board of Advisors helps shape the graduate and undergraduate courses offered at the College of Business and Analytics to assure the coursework incorporates the knowledge and training students need to positively impact businesses as they learn. Board members also speak to classes and interact with online students via videos. Our board members include:
Niki Allen, Vice President, Boeing 2CHR Program - The Boeing Company
Gene Lee, Senior VP & Chief Analytics Officer - Caesars Entertainment
Dan Organ, Advanced Analytics Manager, Data & Analytics, CAT Digital - Caterpillar Inc.
Jim Boudreault, Executive Director, Global Head of Data Science - CME Group
Beth Mueller, Tax Analytics Insights Leader at Deloitte Tax LLP – Deloitte
Andy Greenberg, Principal, Data & Analytic Solutions - Edward Jones
Ian Stewart, Senior Vice President of Healthcare - Guidehouse
Jason Losser, Director of Analysis - Marquette Transportation
Al Perez, Director Data Science - Nike
Helen Sun, Chief Technology Officer - Stats Perform
The board also includes Terry Clark, dean of the College of Business and Analytics, and Jim Nelson, director of the Pontikes Center.